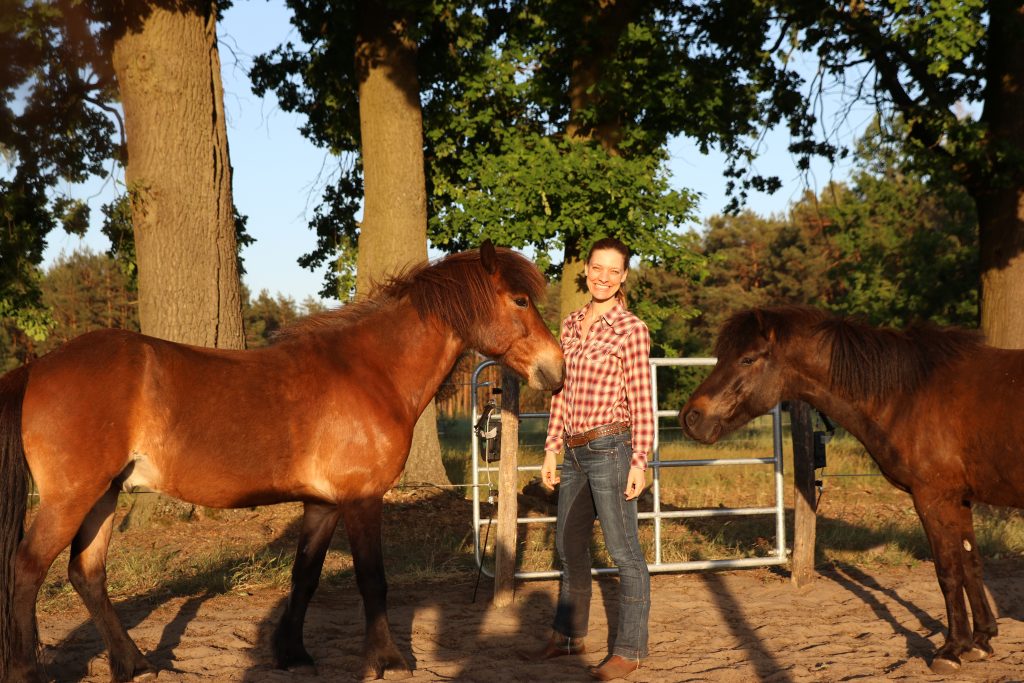 EQUINE AND EXPRESSIVE ART COACHING
 

FOR A LIBERATING NEW ATTITUDE TOWARDS LIFE.
Experience a unique combination of
art and equine coaching.

Discover your inner strengths through
the mystical wisdom of horses,
alongside the playfulness of
painting, drawing, sculpting, dancing and writing.
I offer to support you on your path in two distinct settings in
Berlin and in the peaceful nature of Brandenburg.
Together we will move through your life challenges by establishing a safe atmosphere of freedom and creativity. Start your journey towards building a stronger sense of self with our art and horse-supported coaching. Inner strength means keeping ourselves in balance physically, mentally and emotionally. Combining Equine Guided Education with Expressive Art Coaching creates a unique opportunity to connect these three essential aspects. With 25 years of experience in the field, I am able to accompany you on your internal journey to a more authentic life.
Through a combination of coaching practices and therapeutic counseling, we can find your personalized direction utilizing: conversation, intermedial visual arts and somatic healing experiences with horses and nature. Everyone's needs are unique! I look forward to walking with you on your specific path while empowering you to achieve your personal goals.
YOU CAN CHOOSE BETWEEN:
INDIVIDUAL 
GROUP 
FAMILY
COACHING
 Start your journey towards building a
stronger sense of Self.
Are you looking to make personal or professional changes in your life?
In my one-to-one equine work, I offer to support you on your path to develop greater awareness and improve your emotional intelligence. We will engage in Expressive Art Therapy (painting, sculpting, poetry, music, and dance) and Somatic Healing Experiences with my Islandic horses and their intuitive and gentle qualities in nature.
Sessions can take place in a choice of two different settings: at the Singing Circle in Fredenhorst in Brandenburg or the T-Raum in Berlin-Lichterfelde West.
CONTACT
Rilana Vorderwülbecke
T-Raum
Kadettenweg 3/5
12205 Berlin
Singing Circle @
Islandpferdehof Fredenhorst
Fredenhorstweg 3a
16833 Fehrbellin